Etienne Pilon
actor
voice
Weight : 66 kg
Height : 180 cm
Eyes : brown
Hairs : brun
Spoken languages : français, anglais de base
Member of : UDA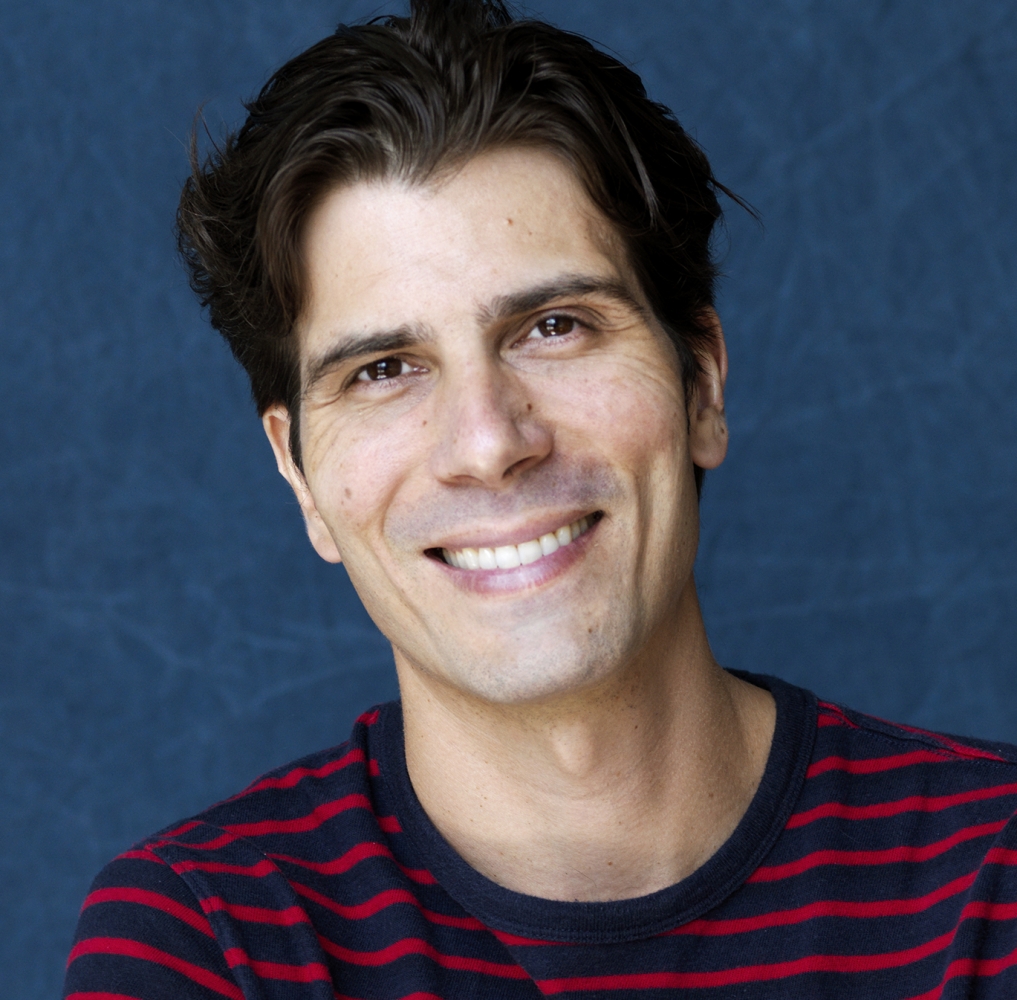 Biography
Since his beginnings, Etienne Pilon has worked with several experienced directors
including Alice Ronfard, Claude Poissant, René Richard Cyr, Brigitte Haentjens, Yves
Desgagnés, Louise Laprade, Michel Nadeau, Jean Leclerc, Geneviève Blais, Maxime
Denomée, Philippe Ducros, Luce Pelletier, Frédéric Bélanger, Olivier Kemeid, Frédéric
Dubois and Patrice Dubois. Hired to play parts in both the classical repertoire and several
Quebec original creations, he has definitely made his mark within the Quebec theater
community. As a matter of fact, for its 40th anniversary, the magazine Jeu has selected
Étienne as one of the 5 promising actors of his generation. We saw him with Maude
Guérin at the Théâtre d'Aujourd'hui in Après, Serge Boucher's latest creation, on the TNM
stage in Caligula, directed by René-Richard Cyr, at La Licorne in Filles en liberté
and then at the Denise-Pelletier Theater in Le songe d'une nuit d'été (A Midsummer
Night's Dream).
Etienne made his screen debut in the series Nos été, under Francis Leclerc's direction.
Then, he played Charles in the last 3 seasons of the show La Promesse and joined the cast
of Destinées for its last two seasons, where he played Simon. Most recently he was seen
in Feux, Serge Boucher's latest TV series, directed by Claude Desrosiers, and in
Mémoires Vives, where he played Philippe.
On the big screen, he was in the latest projects of the colorful director Olivier Godin,
including Nouvelles Nouvelles and Les Arts de la Parole. He was also in Mes ennemis by
Stéphane Géhami, presented during the FFM 2015, and in Le rang du lion by Stéphane
Beaudoin.
Download CV
The roles obtained
Les sorcières de Salem / John Proctor / Edith Patenaude / Théâtre Denise-Pelletier / 2020
Sherlock Holmes et le signe des quatre / Multiples / Frédéric Bélanger / Théâtre advienne que pourra / 2020
Deux pièces pour Etienne Pilon / Etienne / Charles Dauphinais / Théâtre Hors Taxes / 2019
Somnambules / Carl, 40 ans / Théâtre à corps perdus / 2019
Le ravissement / Le patron / Claude Poissant / Théâtre de Quat'sous / 2019
Les enfants d'Adam (tournée 2018) / Mikhaël / Luce Pelletier / Théâtre de l'Opsis / 2018
Le songe d'une nuit d'été / Obéron / Frédéric Bélanger / Théâtre Advienne que pourra et Théâtre Denise-Pelletier / 2018
Caligula / Cherea / René Richard Cyr / TNM / 2017
Solo 70 / Narrateur / Paul-André Fortier / Fortier Danse-Création / 2017
Filles en liberté / Nick / Patrice Dubois / Théâtre PàP / 2017
Après / Le patient / René Richard Cyr / Théâtre d'aujourd'hui / 2016
Clara / Aurélien / Théâtre de l'Opsis / 2016
Richard III / Hasting / Brigitte Haentjens / TNM / 2015
Five Kings / Richard II / Ned / George York / Frédéric Dubois / Théâtre PàP / 2015
Sherlock Holmes et le chien des Baskerville / Sir Charles Baskerville et autres rôles / Frédéric Bélanger / Théâtre advienne que pourra / 2015
La Porte Du Non-Retour / Narrateur / Philippe Ducros / Production Hotel/Motel / 2011 to 2015
Effets secondaires / Tristan / Michel Nadeau / Théâtre du Bic et Théâtre Niveau Parking / 2014
Himmelweg / Gershom / Geneviève L. Blais / Théâtre à corps perdus / 2014
Dragonfly Of Chicoutimi / Gaston Talbot / Claude Poissant / Pap & Fta / 2011 to 2014
L'Affiche / Ismaïl / Philippe Ducros / Productions Hôtel-Motel / 2009 to 2014
À tu et à toi / David / Louise Laprade / Théâtre du Bic / 2013
Frankenstein / Frankenstein / Jean Leclerc / Théâtre du Trident / 2013
Orphelins / Liam / Maxime Denommée / Théâtre La Licorne / 2012 to 2013
Nathan / Nathan / Emmanuel Schwartz / Abé Carré Cé Carré / 2012
Lapin blanc, lapin rouge / Interprète / Philippe Ducros & Mani Soleymanlou / Espace Libre / 2012
La Cerisaie / Yacha / Yves Desgagnés / Compagnie Jean Duceppe / 2011
L'Énéide / Énée / Olivier Kemeid / Trois Tristes Tigres / 2010
L'énéide / Énée / Olivier Kemeid / Trois Tristes Tigres / 2010
L'amour incurable / Jean / Ghyslain Filion / Théâtre des trois arcs / 2010
Amadeus / Chœur / René Richard Cyr / Compagnie Jean Duceppe / 2009
Bob / Bob / René Richard Cyr / Théâtre d'aujourd'hui / 2008
Je voudrais me déposer la tête / Ludovic / Claude Poissant / Espace Go / 2007
Au Retour Des Oies Blanches / Robert / Louise Marleau / Theatre Rideau Vert / 2006
Une nuit en mer / Marcellin / Alice Ronfard / Theatre de la petite marée / 2005 to 2006
Combat / Soldat / Geneviève L. Blais / Théâtre à corps perdus / 2005
Oreste à travers le temps / Oreste / Alice Ronfard et Claude Poissant / Théâtre de l'Opsis / 2004
J'habite nulle part / Pierre / Alt séries inc. / 2019
En attendant Avril / Mithridate le Dépeupleur / Olivier Godin / 2018
Les arts de la parole / Clément / 2016
Mes ennemis / Cass / Stéphane Géhami / Productions films en plein coeur / 2015
Le rang du lion / Zach / Stéphane Beaudoin / Fun film / 2015
Nouvelles, nouvelles / Lamirande / Olivier Godin / Cheminée deux / 2014
Full love (court) / Etienne / Olivier Godin / Cheminée deux / 2013
Dolores / Ben / NITROFilms / 2010
Le poil de la bête / Auguste / Philippe Gagnon / Les Films Séville / 2009
District 31 / Cédric Bouffard / Danièle Méthot / Aetios / 2018
L'heure bleue / Yan Riopel / Stéphan Beaudoin / Duo Production /Tva / 2017
Feux / Jérôme / Serge Boucher / Amalga Création Télé 3 inc. / 2016
Mémoires vives / Philippe / Brigitte Couture, Pierre Théorêt et Jean Bourbonnais / Sphère Média 2016 Inc. / 2016
Destinées / Simon / Richard Lalumiere / Pixcom / 2012 to 2014
La Promesse / Charles Daveluy / M. Thibault & Stephane Beaudoin / Point de mire, Les productions / 2010 to 2012
Trauma / Steve Johnson / François Gingras / Aetios / 2009
Remyx (série web) / Alex / Marie-Claude Blouin / Viva Web / 2009
Le Couple.Tv / Martin / Geneviève Albert / Lynova / 2008
Minuit le soir / Steve Caniche / Daniel 'Podz' Grou / Zone 3 XIII inc. / 2007
Nos Étés I / Martin Belzile / Francis Leclerc / Duo Productions inc. / 2004
Les Passagers / Passager / Couzin films / 2017
Audios