Renaud Lacelle-Bourdon
actor
voice
Dancer
Weight : 62 kg
Height : 173 cm
Eyes : brown
Hairs : blond
Spoken languages : français, anglais
Member of : UDA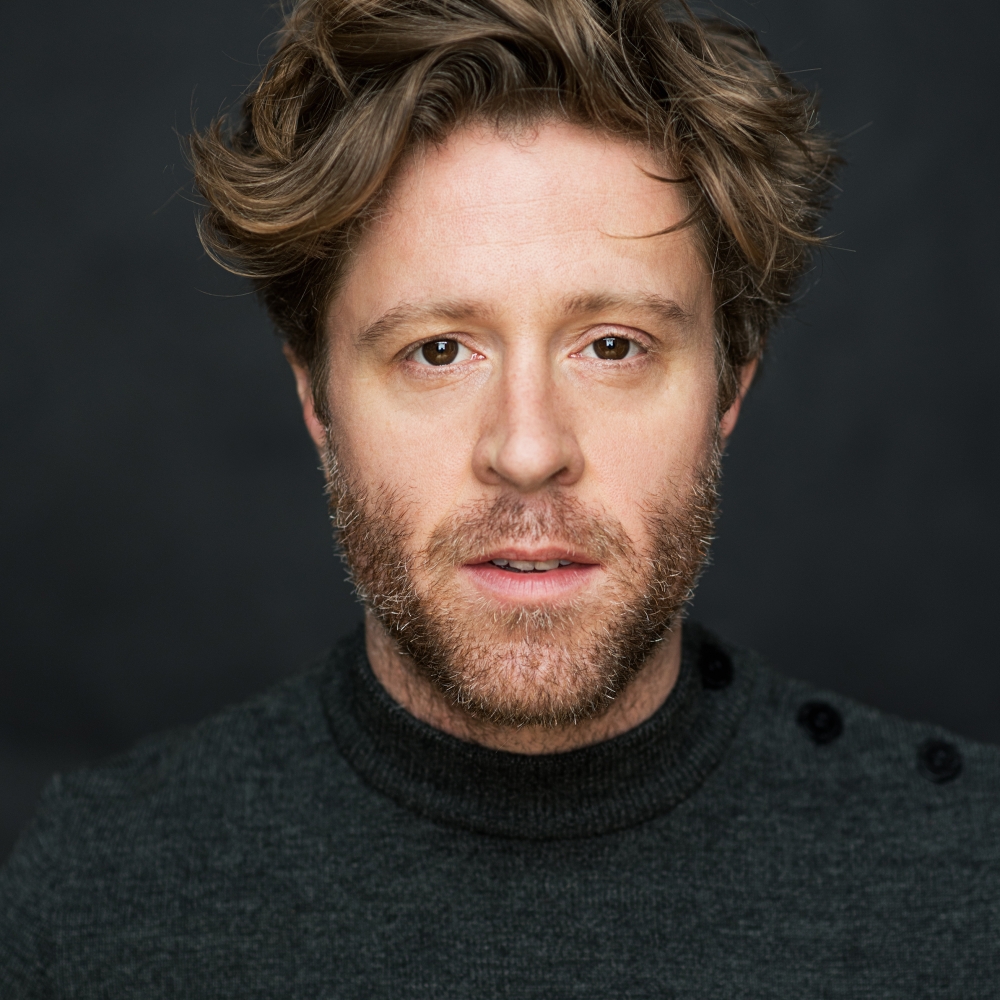 Biography
Renaud Lacelle-Bourdon finished his studies at the Conservatoire d'art dramatique de Montreal in 2001. In 2010, he had back-to-back performances in La Reine Margot, directed by Marie-Josée Bastien, as well as Walser and Amuleto with Catherine Vidal, L'opéra de quat'sous and Le grand voyage de petit Rocher with Robert Bellefeuille, La genèse de la rage, directed by Sebastien Dodge, and Poésie, sandwichs et autres soirs qui penchent, directed by Loui Mauffette.
At the Quat'sous, he played in Vincent River alongside Danielle Proulx under the direction of Robert Bellefeuille. He is also a founding member and actor of the Théâtre de la banquette arrière company which recently put together les Mutants at L'Espace Go, directed by Sylvain Bélanger, as well as La fête sauvage directed by Claude Poissant, and Autobahn at the La Licorne theatre, directed by Martin Faucher. He is the recipient of the Best Interpretation cochon d'or prize for his role in le Grand Cahier, directed by Catherine Vidal.
On television, he has held roles in Watatatow and in a number of television series such as Francoeur, Pointe-aux-chimères, Tout sur moi and Miss Météo. He also played in the feature film St-Martyr-des-Damnés, written and produced by Robin Aubert.
As a member of the Dave St-Pierre dance troupe, he has participated in a number of productions such as La Pornographie des Âmes and Un peu de tendresse bordel de merde! both in Montreal and on tour in Europe.
Take the opportunity to see him soon at the Théâtre Quat'sous, in Sous la nuit solitaire, from Novembre 15 to December 2, 2017. He will continue his theatrical season in 2018, with L'idiot, at the Théâtre du Nouveau Monde, from March 20 to April 14, and at La Licorne, for the play Amour et information, from May 1 to 19.
Download CV
The roles obtained
Les Plouffe / Ovide / Maryse Lapierre / Théâtre Le Trident / Théâtre Denise Pelletier / 2020
Fanny et Alexandre / Edvar / Sophie Cadieux & Félix-Antoine Boutin / Théâtre Denise-Pelletier / 2019
Les enivrés / Lawrence et Gabriel / Florent Siaud / Groupe La Veillée / 2019
Disparu.e.s / Ti'Charlie Aikendans / René Richard Cyr / Compagnie Jean Duceppe / 2019
L'idiot / Le prince Mychkine (L'idiot) / Catherine Vidal / TNM / 2018
Amour & information / Personnages multiples / Frédéric Blanchette / Théâtre de la Banquette Arrière & Théâtre La Licorne / 2018
Platonov, amour, haine et angles morts / Platonov / Angela Konrad / Groupe La Veillée / 2018
Prouesses et épouvantables digestions du redouté Pantagruel / Ponocrates / Philippe Cyr / Théâtre Denise-Pelletier / 2018
Nina, c'est autre chose / Charles / Florent Siaud / Les songes turbulents / 2017
Sous la nuit solitaire / Interprète / Théâtre de Quat'sous / 2017
Vol au-dessus d'un nid de coucou / Billy Libby / Michel Monty / Theatre Rideau Vert / 2017
Le miel est plus doux que le sang / Federico Garcia Lorca / Catherine Vidal / Théâtre Denise-Pelletier / 2016
Fendre les lacs / Christian / Steve Gagnon / Aux Écuries / 2016
Le timide à la cour / Mireno / Théâtre de la Banquette Arrière & Théâtre Denise-Pelletier / 2016
La logique du pire / Renaud / Etienne Lepage & Frédéric Gravel / Théâtre La Chapelle / 2016
Voiture américaine / Jacot / Philippe Lambert / Théâtre de la Banquette Arrière & Théâtre La Licorne / 2015
Richard III / Dorset, Cardinal, Scribe / Brigitte Haentjens / TNM / 2015
Le grand cahier / Lukas / Catherine Vidal / Groupe bec de lièvre / 2014
Survivre / Le jeune homme / Éric Jean / Théâtre de Quat'sous / 2013
En dessous de vos corps je trouverai ce qui est immense et qui ne s'arrête pas / Néron / Steve Gagnon / Théâtre de la Manufacture / 2013
Icare / Icare / Michel Lemieux / Lemieux-Pilon 4d art / 2013
Foudre / Interprète / Dave Saint-Pierre / Compagnie Dave-St-Pierre / 2012
Un peu de tendresse, bordel de merde! / Interprète-Danseur / Dave Saint-Pierre / Compagnie Dave-St-Pierre / 2012
Le grand voyage de petit rocher / Petit Rocher / Robert Bellefeuille / Théâtre de la Vieille 17 / 2012
Robin et Marion / Robin / Catherine Vidal / Theatre D'Aujourd'hui / 2012
Les Mutants / Le petit Renaud / Sylvain Bélanger / Théâtre La Banquette Arrière / 2012
Province / Royal / Théâtre de la Banquette Arrière & Théâtre La Licorne / 2012
Un peu de tendresse bordel de merde / Danseur/Interprète / Dave Saint-Pierre / Compagnie Dave-St-Pierre / 2011
La pornographie des âmes / Danseur/Interprète / Dave Saint-Pierre / Tournée / 2011
Opéra de Quat'sous / Tim Filch / Robert Bellefeuille / TNM / 2011
Poésie, sandwich et autres soirs qui penchent / Interprète / Loui Mauffette / Attitude Locomotive / 2011
Genèse de la rage / Rogue / Sébastien Dodge / Théâtre de la Pacotille / 2011
Autobhan / Nintendo 64 / Martin Faucher / Théâtre La Licorne / 2008
Vincent River / Davey / Robert Bellefeuille / Théâtre de Quat'sous / 2007
Fête sauvage / Burn / Claude Poissant / Théâtre de la Banquette Arrière / 2007
Frères De Sang / Sammy / René Richard Cyr / Libretto / 2005
District 31 / Denis Vincelet / Danièle Méthot / Aetios / 2019
Trop / Pierre le boulanger / Louise Archambault & Chloé Robichaud / Sphère Média 2016 Inc. / 2017
Ruptures / Thierry / Aetios / 2015
Les Bobos / Serveur / Marc Labrèche / Zone 3 XIII inc. / 2012
Une grenade avec ça? / Xavier / Martine Boyer / Zone 3 XIII inc. / 2011
Watatatow (An 11) / Dave Dikinson / Plusieurs Realisateurs / Vivavision / 2011
Pointe aux Chimères / Martin Desrochers / Martin Cadot / Productions Charbonneau / 2011
Tout sur moi II / Coopérant / Stéphane Lapointe / Cirrus Productions Inc. / 2011
Francoeur / Pascal / Derek Diorio / Productions Charbonneau / 2003
Miss météo / Mathieu / François Bouvier / Christal Films Productions / 2011
Saint-Martyr-des-Damnés / Suiveux / Robin Aubert / Max Films / 2011
Audios