Maxime Desbiens Tremblay
Micros Aston spirit et Rode NT-A
Carte de son steinberg 2 entrées
Pro tools
2 pop filter
Panneau qui coupe le bruit ambiant.

actor
voice
Singer
Agents
Martin Béliveau
Voice: David Remington

Weight : 63.5 kg
Height : 168 cm
Eyes : brown
Hairs : brun
Spoken languages : français
Member of : UDA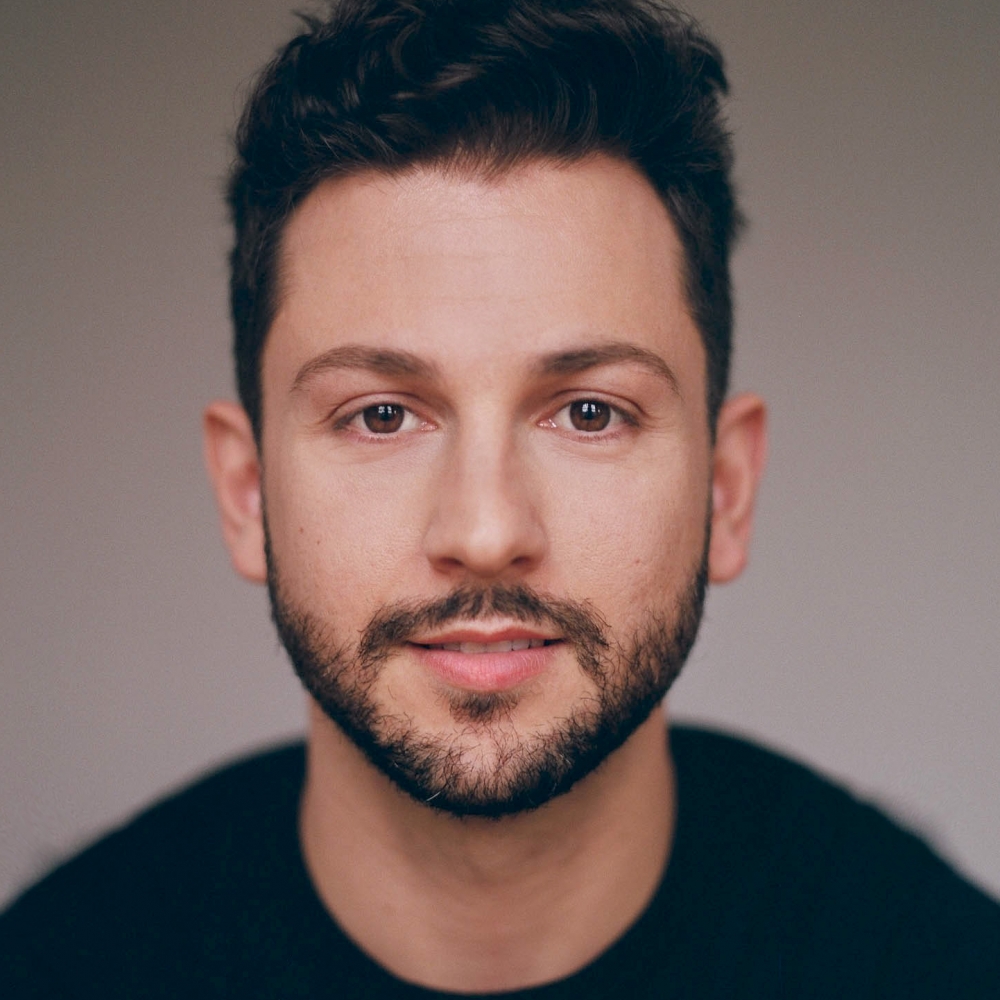 Biography
Maxime has been immersed in the cultural industry since chis childhood. Indeed, at age9, he booked his first role in the mini-series Alys Robi. His television career then grewwith Les Couche-tôt, a talk show he co-hosted for three seasons. Maxime then appearedin Un gars, une fille, Urgence and Mon meilleur ennemi. But it was in the highly popularyouth series Ramdam, where played the role of Manolo for eight seasons, that Maximewas truly revealed to the general public. He was nominated three times at ARTIS Galafor this role. We were also able to see Maxime in Les Jeunes Loups afterwards.
On the big screen, Maxime played Max in the popular feature films À vos marques ...party! 1 and 2. He was also in the short film Daytona.
Maxime is really passionate about music as well. It is under the stage name of Tremblaythat we can follow his musical career. He has released three albums, Ça va, ça va,Porcelaine and Bleu Septembre. We can also hear his work in Backstage: The Musicalfor which he co-wrote the music.
Download CV
The roles obtained
Lhasa, je ris encore / Tournée / 2019 to 2020
Muguette Nucléaire / Ti-Loup / Marc Drouin / Groupe Gillet / 2005 to 2007
Le band et Sébastien / Benoit / Télévision Illimité Inc. / 2018
Les jeunes loups II / Justin Tremblay / Attraction Images Productions inc. / 2015
Il était une fois dans le trouble / Ricky Lapointe / Hélène Girard & France Bertrand / Zone 3 XIII inc. / 2010
Ramdam / Manolo / Richard Lalumière / Vivavision / 2001 to 2008
Kiki Tronic / Henri / Samuel Barrette / Zone 3 XIII inc. / 2007
Le bleu du ciel / Fred / Céline Hallée & Peter Ingles / ICI Radio-Canada / 2004
Olympicado / Personnage virtuel / Pierre Mondor / 2000
Un gars, une fille / Le fils du psy / Un camelot / Guy A Lepage / Les Productions Avanti Ciné Vidéo inc. / 1998 to 2000
Le bonheur est dans la télé / Homme / Stéphane Laporte / 1999
L'histoire de l'oie / Maurice / Gala Films / 1998
Les couche-tôt / Animateur / Musicien / Société Radio-Canada / 1995 to 1998
Urgence / 1er rôle / François Bouvier & Michel Poulette / ICI Radio-Canada / 1996
Triplex / Grégory / Gilbert Lepage / Les Productions Sovimage inc. / 1995
Les grands procès: l'affaire Nogaret / Roger Caron / Johanne Prégent / Les Productions Sovimage inc. / 1995
Un joyeux, joyeux Noël Disney / Co-Animateur / ICI Radio-Canada / 1995
Bye bye '95 / Mario Dumont / Jean-Jacques Sheitoyan / ICI Radio-Canada / 1995
Alys Robi / Gérard Robitaille / François Labonté / Téléfiction Productions inc. / 1994
Miséricorde / Garçon blessé / Jean Beaudin / Néofilms / 1994
Capsules web Tactik / Animateur / Vivaclic / 2011 to 2013
Daytona (court-métrage) / William / François Jaros / Prod. Les films de la meute / 2012
À vos marques... party! 2 / Max / Frédérick d'Amours / Comm. Claude Héroux / 2008
À vos marques... party! / Max / Comm. Claude Héroux / 2006
Audios