Martin Dubreuil
actor
Weight : 62.6 kg
Height : 167.6 cm
Eyes : brown
Hairs : brun
Spoken languages : français, anglais (avec accent)
Member of : UDA, ACTRA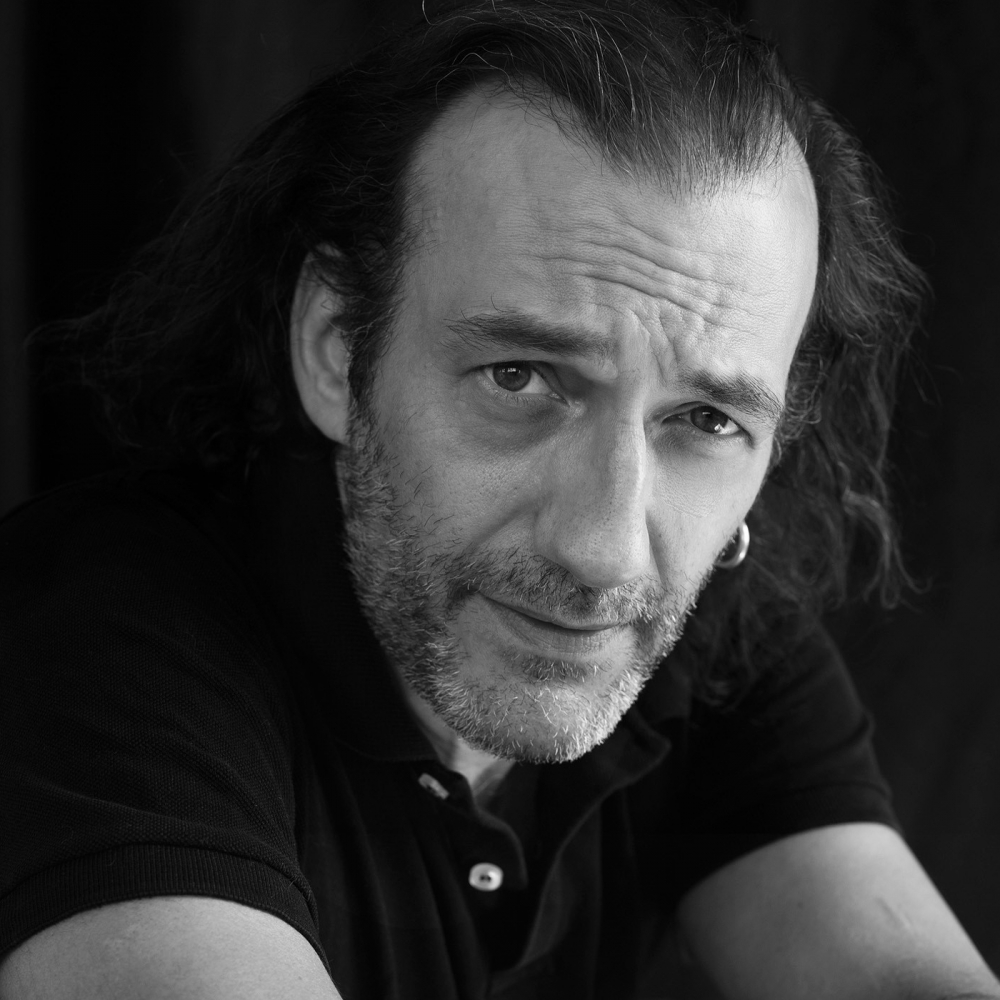 Biography
An actor with an unconventional path, Martin Dubreuil made his first career steps through acting in thirty short films. He later distinguished himself in several feature films, including 15 février 1839 by Pierre Falardeau, Tout est parfait by Yves-Christian Fournier, Les 7 jours du talion and 10 et demi both directed by Podz, Les Loups by Sophie Deraspe, La maison du pêcheur, directed by Alain Chartand, Avant les rues by Chloé Leriche, Félix et Meira by Maxime Giroux, where he played the lead role, as well as Bunker, a Patrick Boivin and Olivier Roberge film in which he played the role of Private Tremblay. We were also able to see Martin Dubreuil in the movie Maudite Poutine, directed by Karl Lemieux and produced by Metafilms. He played Édouard Lemire in De Père en flic 2 and Mr. Schultz in The 20th Century, a film by Matthew Rankin. Martin has also appeared in De l'autre côté du mur, a feature film by Jean-Pierre Avoine, La grande noirceur directed by Maxime Giroux, and Nicolas Roy's Nuit pour jour. He was also in the short film Be yourself by Charles-Antoine Olivier.
On television, he was involved in many projects including Toute la vérité, 19-2, Le Gentlemen II, Marche à l'ombre and District 31. He was also in L'imposteur, Fatale-Station, Les pays d'en haut, Victor Lessard, Trop and Les Honorables.
Martin won the Iris Award for "Best Male Performance in a Lead Role " for his portrayal of the committed poet Yves Boisvert in the film À tous ceux qui ne me lisent pas by Yan Giroux, at the 21st Québec Cinéma Gala in 2019.
Download CV
The roles obtained
Parce que la nuit / Martin / Sibyllines / 2018
Le champ de meu / / Benoît Desjardins / Théâtre Prospero / 2013
The Twentieth Century / Mr. Schultz / Matthew Rankin / Voyelles Films Productions inc. / 2019
La contemplation du mystère / André / Albéric Aurtenèche / Métafilms / 2019
La Grande Noirceur (Le Déserteur) / Philippe / Maxime Giroux / Métafilms / 2019
De l'autre côté du mur / Père de Robert / Jean-Pierre Avoine / Film du Réverbère / 2019
Montreal Girls / Chef / Patricia Chica / Chic-Art / 2019
Soumission dans le ciel (court) / Joseph / Emmanuel Tardif / Université Concordia / 2019
À tous ceux qui ne me lisent pas / Yves Boisvert / Yan Giroux / Micro-Scope / 2018
Be Yourself (court) / Jacques / Charles-Antoine Olivier / UQAM / 2018
Nuit pour jour / Marc / Nicolas Roy / Voyelles Films Productions inc. / 2018
De père en flic 2 / Édouard Lemire / Emile Gaudreault / Film noces inc. / 2017
Grimace / Vieux Yo / Ian Lagarde / Voyelles Films Productions inc. / 2016
Lost face / Principal Subienko / Sean Meehan / Soma / 2016
Maudite Poutine / Robert / Karl Lemieux / MetaFilms / 2016
Les chiens ne font pas des chats / / Cristina Martins / Kartels Films / 2015
Chelem / Homme dans le parc / Charles Grenier / Charles Grenier, Sarah Pellerin & Annick Blanc / 2015
Avant les rues / Tom / Chloé Leriche / Les Films De L'autre / 2015
Les Loups / Maxime / Sophie Deraspe / SODEC/Téléfilm / 2015
Félix et Meïra / Félix / Maxime Giroux / MetaFilms / 2014
Bunker / Soldat Tremblay / Patrick Boivin & Olivier Roberge / Productions Kinesis / 2014
La maison du pêcheur / Le Zo / Alain Chartrand / Groupe PVP II inc. / 2013
Ressac / Philippe / Pascale Ferland / Les Films de l'Autre / 2013
La chasse au Godard d'Abbittibi / Paul / Eric Morin / Parce Que Films/FunFilm / 2013
L'affaire Dumont / Me Paul Gélinas / Go films / 2012
Ce n'est rien / Michel / Nicolas Roy / Voyelles Films Productions inc. / 2011
La run / Le rat / Demian Fuica / 2011
Surveillant / Gardien du parc / Yan Giroux / ALT Collection / 2011
Tabula rasa / Victor / Matthew Rankin / 2011
Au milieu de nulle part ailleurs / 1er rôle / Annick Blanc / 2010
Un jour sans joie / François / Nicolas Roy / CALQ/Novembre Films / 2010
Jo pour Jonathan / Évaluateur de conduite / Maxime Giroux / Métafilms / 2010
Les 7 jours du talion / Lemaire / Go films / 2010
2 fois une femme / Employé d'usine / François Delisle / 2010
10 et demi / Luc / Productions 10 ans / 2010
Le poil de la bête / Légaré / Philippe Gagnon / Les Films du Boulevard / 2010
Demain / 1er rôle : Marcoux / Maxime Giroux / Nu Films / 2009
Tout est parfait / Réal, le gars du dépanneur / Yves-Christian Fournier / Go films / 2008
Terreur au 3918 / Cuistot / Mathieu Fontaine / Premium Films / 2006
Le rouge au sol / Le gars tout pèté / Maxime Giroux / Nu Films / 2006
Petit dimanche / Martin / Nicolas Roy / Nitrofilms / 2006
Le gros boutte du bâton / Employé d'une sans emploi / Maxime Giroux / Nu Films / 2006
Les jours / Garde forestier / Maxime Giroux / Nu Films / 2006
Le facteur poulpe / Le gars en deuil / Matthew Rankin / INIS (Institut national de l'image et du son) / 2005
Radio / Tom, le préposé à l'entretien / Patrick Boivin / 2005
La vengeance d'Elvis Wong / Employé de Télé-Égouts / Pierre Falardeau / Acpav / 2004
L'étoile du désir / Ouvrier sur une autre planète / Carnior / 2004
Sur le seuil / Édouard Villeneuve / Eric Tessier / Productions Sur le Seuil / 2003
Corps étranger / Concierge / Hélios / 2003
Destination Saturne / Pilote du vaisseau / Carnior / 2002
Projet 3 / Gars jaloux / Maxime Giroux / Nu Films / 2002
Le gambit du fou / Yvon D. Ranger / B. Dubuc / 2002
Le fil cassé / Frères / Michel Langlois / ONF / 2002
La réplique (Court) / La cigale / Chloé Leriche / Brun Mammouth / 2001
15 février 1839 / Le patriote François-Xavier Prieur / Pierre Falardeau / Acpav / 2001
Bastante! (Court) / Gars en audition / Brun Mammouth / 2001
Elvis Gratton 2 / Père punk, Sti! / Pierre Falardeau / Acpav / 1999
Tomates Tomato / Le gars / Freeshow Prod / 1998
The Detectives / Luc Benoit / CBC / 2019
Toute la vie / Frédéric / Jean-Philippe Duval / Aetios / 2019
Fatale Station / Denis Lavoie / Raphaël Ouellet / Attraction Images / 2018
Les honorables / Viateur Lajoie / Louis Choquette / Sphère Media Plus / 2018
Victor Lessard / André Lortie / Patrice Sauvé / Pixcom / 2018
District 31 / Vincent Morin / Simon Barrette / Aetios / 2018
Il était une fois mon assassin / Mike / Loïc Guyot / Anémone films / 2017
Trop / Michel Mike / Chloé Robichaud / Sphère Media Plus / 2017
L'imposteur / Grégoire / Yan Lanouette-Turgeon / Sphère Media Plus / 2016 to 2017
Marche à l'ombre / Pierre / Francis Leclerc / Avenue Productions / 2016
Les pays d'en haut / Basile Fourchu / Sylvain Archambault / Sovimage / 2016
30 vies / Éducateur / François Bouvier / Aetios / 2011 to 2016
Lewis and Clark / Cruzatte / Playstone/Plan B/Class 5 / 2015
Traitement choc / Paraplégique / Lib tv / 2014
Toute la vérité / Pyromane / Lyne Charlebois & Brigitte Couture / Sphère Media Plus / 2010 to 2014
Trauma / Paul Dubreuil / François Gingras / Aetios / 2010 to 2014
19-2 / André / Productions 19-2 Inc / 2013
Le Gentleman / Ti-Paulo Roy / Louis Choquette / Duo Productions / 2009 to 2013
Les Boys / Frank / Louis Saia / Productions Version 10 inc. / 2007 to 2012
Tout sur moi / Beau prisonnier / Stéphane Lapointe / Cirrus Productions Inc. / 2006 to 2011
Musée Eden / Joseph Vallières / Alain Desrochers / Sovitel inc. / 2010
C.A. / Steve / Nicolas Monette / Productions KOTV V inc. / 2006 to 2010
Tag / Client de bar / Pierre Houle / Zone 3-XVII inc. / 2000 to 2002
Deux frères / Ben / Productions 2 frères / 1999 to 2001
Vieux jeu / Bernard / Quentin Dupieux / Productions Version 10 inc. / 2017
Videos